Chris and Arlene Saunders have been living together and creating all sorts of things since the mid 90's. Bouncing from the GTA to Elora they have now landed on the outskirts of Walters Falls, ON. This was a deliberate move — carefully planned and now in the execution stage. They have a few acres on the edge of a mill pond and cedar bush in the heart of the Grey Highlands — A small Solar Passive House and a workshop/studio/showroom have been built. Surrounded by miles and miles of horizon and hills it's the perfect place to "fill the well" and start creating again.
Update – January 2022 – we have had an interesting creative few years here on the property and in the workshop/studio. Along with helping folks with their creative projects – we have also been accepted into a few wonderful Galleries in the Area.
The Craig Gallery in Meaford ON
Heartwood Home in Owen Sound ON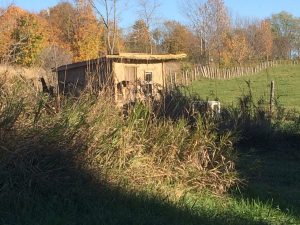 This is the Bunkie – was home for a while 🙂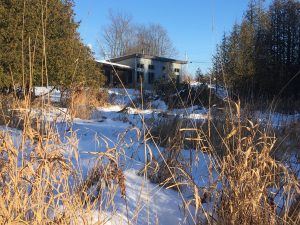 View from the mill pond marsh ~~ to the house.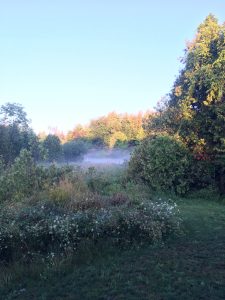 Looking over the Meadow
from the Screen Room.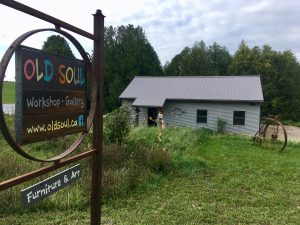 Our Workshop and Showroom –
If you have a project in mind – would like to collaborate on combining an heirloom or special artifact into an interesting piece of furniture or art please give us a call – or email. Likewise if you want the Metal portion of a project fabricated we would be happy to assist! In whole or in part we are here to help.
By Chance or Appointment – 519-846-8292. info@oldsoul.ca