Chris and Arlene Saunders have been living together and creating all sorts of things since the mid 90's.  Bouncing from the GTA to Elora they have now landed on the outskirts of Walters Falls, ON.  This was a deliberate move — carefully planned and now in the execution stage.      They have a few acres on the edge of a mill pond and cedar bush in the heart of the Grey Highlands —  A small Solar Passive House and a workshop/studio/showroom have been built.   Surrounded by miles and miles of horizon and hills it's the perfect place to "fill the well" and start creating again.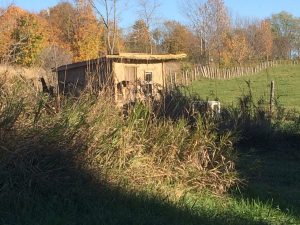 This is the Bunkie –  was home for a while 🙂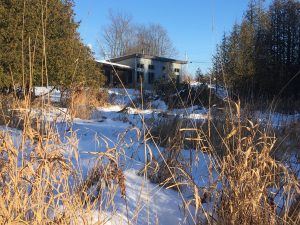 View from the mill pond marsh ~~ to the house.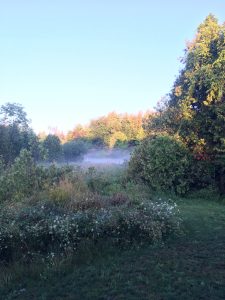 Looking over the Meadow
from the Screen Room.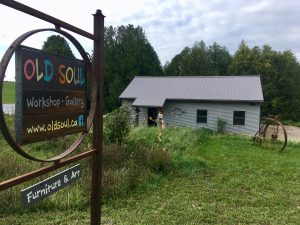 Our Workshop and Showroom – Stop in 🙂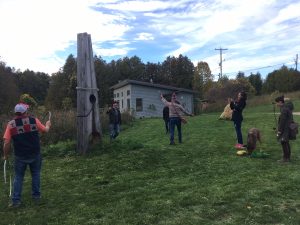 Celebration!!  When the female Bee Keepers
WIN the game of Ring Toss.   Give it a try!